DON'T JUST ATTRIBUTE EVERY FEELING OF EXHAUSTION TO STRESS. IT COULD BE MUCH MORE SERIOUS.
Have you been noticing a change in your sleep patterns lately? Do you feel exhausted or have a headache when you wake in the morning? You may be suffering from a condition that interferes with your sleep which you may not know about.
WHAT IS OBSTRUCTIVE SLEEP APNEA? 
Obstructive sleep apnea, which is also referred to as OSA, is a condition that interrupts your breathing while you sleep. This interruption tends to happen up to 5 or 6 times hourly in people diagnosed with this sleep condition. 
With such recurrent pauses in breathing, your heart, brain, kidneys and many other organs in the body get very little oxygen, leading to a build-up of carbon dioxide in the body. As a result of low oxygen and the presence of too much carbon dioxide in the body, your brain signals you to take a breath, waking you up from sleep in the process.
This happens over and over again every night, making you feel exhausted when you wake up in the morning. Sleep apnea is primarily caused by an obstruction of the airway. The obstruction could be your soft palate, tongue muscles, or even parts of your throat which blocks your airway while sleeping. 
Related: Are There Any Links Between Seasonal Allergies and Sleep Apnea?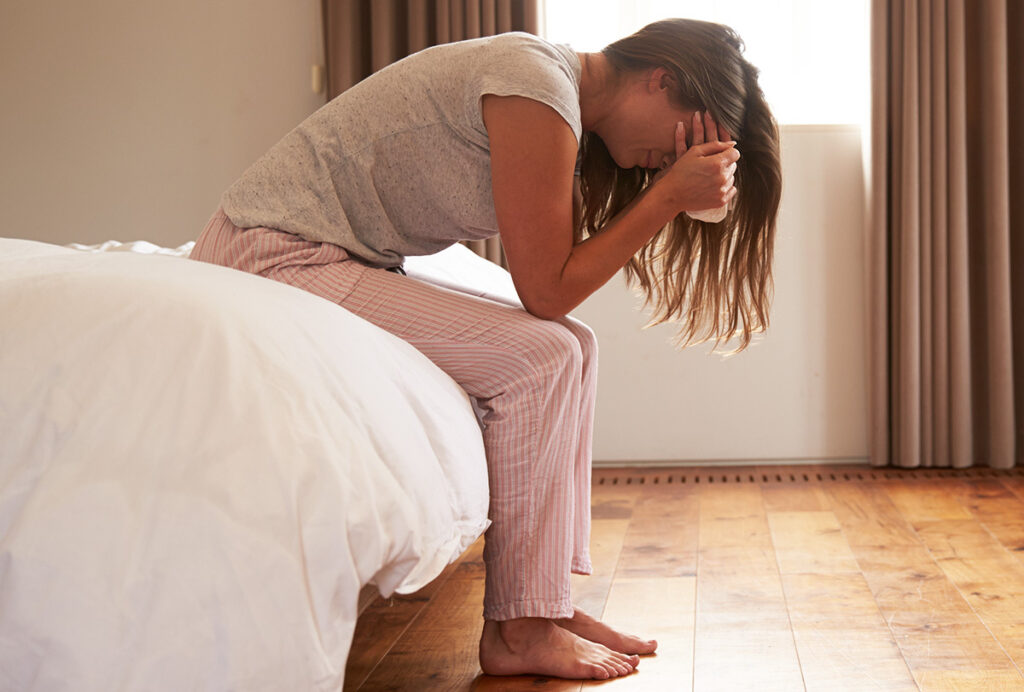 If you have this condition, your bed partner may notice how loudly you snore, snort, or a choking sound you make when trying to resume breathing after an apneic pause.
General symptoms of sleep apnea include:
Daytime sleepiness
Waking up with a headache and dry throat (sometimes)
Waking up many times at night
Finding it difficult to concentrate
Frequent mood swings during the day
Ensure you see a doctor if you are experiencing any of these symptoms. To diagnose sleep apnea, your doctor will carry out a sleep study. It could be done in a sleep lab or at home. The diagnosis will help in determining how mild, moderate, or severe the condition is.
THE MILD, MODERATE, AND SEVERE OSA CONDITION 
Sleep apnea is in stages. While some people have it mildly, others deal with the moderate and severe conditions. Here are their differences.
Mild Apnea: The mild condition of this health challenge is characterized by having up to 5 to 13 bouts of episodes and reduced lung airflow per hour. Other indicators of mild apnea include feeling drowsy, falling asleep during stress-free activities, and the like.
Moderate Apnea: This is characterized by having up to 15 to 29 apneic episodes and reduced lung airflow per hour. It also comes with drowsiness, falling asleep while carrying out attention-demanding activities, and the like. This can be quite problematic for workers.
Severe Apnea: 30 or more episodes and reduced lung airflow hourly characterize this stage. Other indicators include falling asleep during serious activities such as eating, driving, and even walking. This could be quite problematic as it could lead to dangerous accidents, and reduce concentration.
These are the three stages of sleep apnea and every sufferer of this condition suffers from any of these stages.
HERE ARE BASIC SLEEP APNEA FACTS YOU SHOULD KNOW    
NOT EVERYONE WITH MODERATE SLEEP APNEA WILL EXPERIENCE DAYTIME SLEEPINESS:
As much as daytime sleepiness is a common indicator or symptom of OSA, not every sufferer experiences it. Research indicates 25% of sleep apnea patients don't have this symptom. Given the symptom inconsistency that comes with OSA, it almost always goes unnoticed, and untreated.
So, watch out for other symptoms. It could bring you closer to whether you're suffering from the condition or not.
A BED PARTNER OF A SLEEP APNEA SUFFERER CAN LOSE UP TO AN HOUR OF SLEEP PER NIGHT:
This is also another unpleasant side of this condition. It can be quite uncomfortable to sleep beside someone with OSA as they regularly snore, snort, and gasp loudly from time to time. This can happen for up to 15 to 30 times in an hour.
Disturbing huh? Many people may choose to vacate the room and find someplace else to have a peaceful sleep. However, snoring statistics indicate not all snorers have sleep apnea. An anti-snoring device could come in handy, but it isn't an ideal treatment measure for this sleep disorder.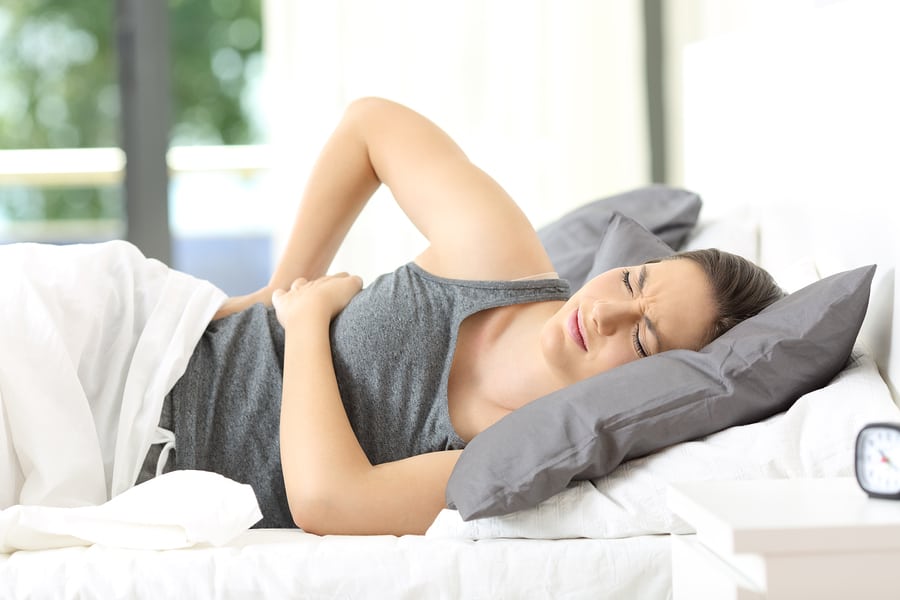 OSA SUFFERERS ARE 4 TIMES MORE LIKELY TO DEVELOP A STROKE:
This sleep condition is quite life-threatening as it leaves you vulnerable to a number of health problems such as stroke, HBP, and the like. Thus, it's very essential you treat it in time. Also, lead a healthy lifestyle in addition to any treatment you subscribe to.
Try slimming down if you're overweight, quit smoking if you do, and cut down on your unhealthy habits.
OSA SUFFERES ARE 3 TIMES MORE LIKELY TO DIE PREMATURELY
Many health experts have studied the relationship between death and this sleep disorder and they discovered that it can increase the risk of death. People with this condition are vulnerable to many other fatal health problems.
A TRAFFIC ACCIDENT IS 15 TIMES MORE LIKELY TO HAPPEN TO AN OSA SUFFERER
Given the sleep-and-shortly-wake recurrent pattern this sleep disorder causes, those that have it don't get enough sleep. Most times, this leads daytime sleepiness even when carrying out an activity that requires focus and attention.
This could cause car or work-related accidents. Unfortunately, it could even lead to death.
COMMON TREATMENT FOR OSA
People with sleep apnea are usually treated with a continuous positive airway pressure machine (CPAP). This is the most common form of treatment. The machine works by pushing in streams of air through a mask that you wear while lying on a bed.
It ensures your airway stays open and that your breathing doesn't get interrupted. This ensures you snore less or not at all. It also ensures you sleep much better.
Other ventilation treatment measures include BiPAP, ASV machines, and other oral appliances.
Once you notice any similar OSA symptom, talk to your doctor. After running some tests, he'll know what treatment to administer if you have the symptoms.
PS- Ensure you leave a healthier lifestyle by cutting down on things that could jeopardize your health.